oct 16, 1962 - Cuban Missile Crisis
Description:
After making an alliance with communists in Cuba, the Soviets began to move military weaponry to Cuba in order to get closer to the US. They also started the building of nuclear launching bases and the US caught wind of what was happening.
JFK was not happy and in result set up a "Quarantine" around Cuba. US military ships were stationed around the island so soviet ships were not aloud in or out without search.
Many letters went back and forth between the Soviets and the US and more and more tension arouse between the two. They finally came to an agreement. The US promised to not invade Cuba and remove their nuclear weapons from Turkey and the Soviets promised to remove their weaponry from Cuba.
Added to timeline: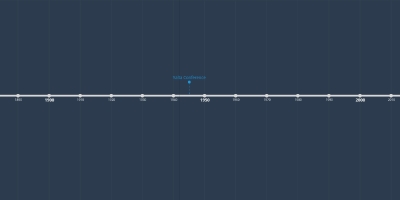 Cold War Events
Date:
Images:
Geo: