oct 29, 1956 - Suez Crisis
Description:
Israeli forces marched to the Suez Canal (which was nationalized by Egypt in July). Two days later the French and British joined.
The hesitation of the British and French gave the Soviets time to respond (they were still fighting in Hungary). Nikita Khrushchev (the Soviet leader) threatened to fire nuclear missiles at western Europe if they did not retreat.
President Dwight Eisenhower warned the Soviets that nuclear conflict would only make matters worse and advised Khrushchev not to get directly involved. Eisenhower also gave warnings (including economic sanctions threats) to the French, British and Israelis to give up. He was upset with the British specifically for not informing the U.S. about its intentions.
The British and French forces withdrew by December. Israel left in March 1957.
Added to timeline: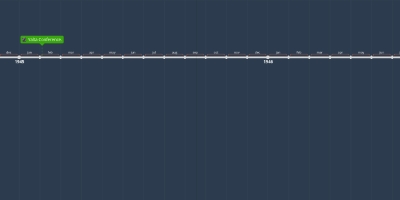 Cold War Timeline
Date:
Images:
Geo: