jul 1, 1867 - London Society for Women's Suffrage was created
Description:
Women thought it was unfair that women were not allowed to vote in parliamentary elections. They held a petition asking Parliament to grant women the vote, it failed.
Added to timeline: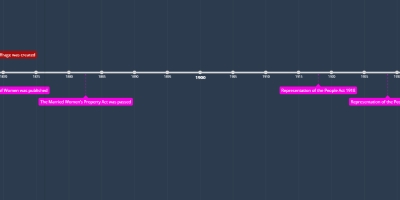 Inquiry Research
Timeline of 5 important events in the history of women's mov...
Date: