oct 13, 1961 - Berlin Wall
Description:
The Berlin wall was built the night of the 12th of October 1961. It was at first a wall of barbed wires and cinder blocks but was later replaced by concrete walls up to 5 meters high. The purpose of the wall was to avoid East Germans fleeing to West Germany, where capitalism seemed to offer so much more than communism. The wall was also a symbol of the Cold War, representing the separation that was once imaginary to a real one.
Added to timeline: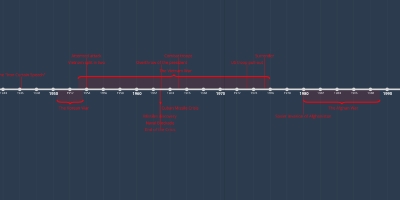 Timeline of the Cold War
A timeline representing some of the major events of the cold...
Date: