sep 23, 1982 - Battle at Wood Lake.
Description:
Henry Sibley tried to negotiate a settlement from the Dakota, but the leaders refuse. They tell him the reasoning behind the war, and Little crow told Henry Sibley he was willing to release prisoners. Henry and his soldiers were pressured to defeat the Dakota quickly, he and his soldiers go to wood lake where they camped that night. Early morning a group of Sibley's soldiers were looking for food when they stumbled on some of the Dakota soldiers planning to attack. The battle of wood lake was one of the biggest battles in the war, resulting as a defeat for the Dakota. :(
Added to timeline: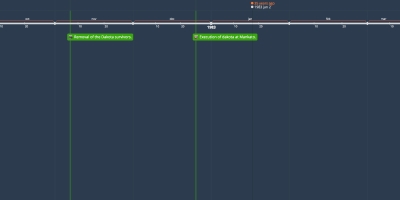 ilhans timeline
U.S.- Dakota war of 1862.
Date:
Images: