oct 28, 1962 - End of the Crisis
Description:
The crisis is over. In a speech aired on Radio Moscow, Khrushchev announces the dismantling of Soviet missiles in Cuba and does not insist on his demands concerning the removal of U.S. missiles from Turkey.
Added to timeline: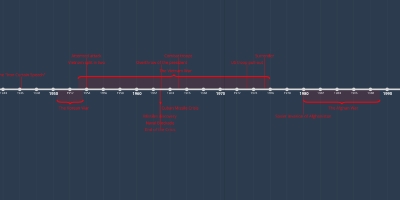 Timeline of the Cold War
A timeline representing some of the major events of the cold...
Date: