oct 22, 1962 - Naval Blockade
Description:
President Kennedy addresses the American public and announces his plan to implement a naval blockade of Cuba. U.S. military alert is set at DEFCON 3 and Castro mobilizes all of Cuba's military forces.
Added to timeline: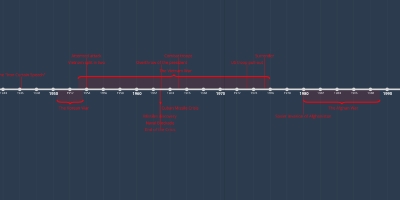 Timeline of the Cold War
A timeline representing some of the major events of the cold...
Date: