jan 16, 1996 - United States v. Virginia
Description:
In United States v. Virginia, the Supreme Court rules that the all-male Virginia Military School has to admit women in order to continue to receive public funding. It holds that creating a separate, all-female school will not suffice.
Added to timeline: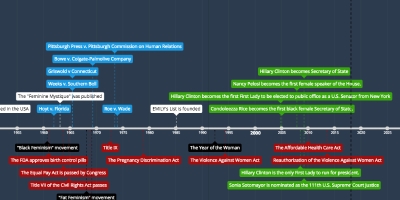 Feminism in the US
This timeline has a range of events that have shaped the fem...
Date: