may 1, 1971 - Ms. Magazine
Description:
Ms. Magazine is first published as a sample insert in New York magazine; 300,000 copies are sold out in 8 days. The first regular issue is published in July 1972. The magazine becomes the major forum for feminist voices, and cofounder and editor Gloria Steinem is launched as an icon of the modern feminist movement.
Added to timeline: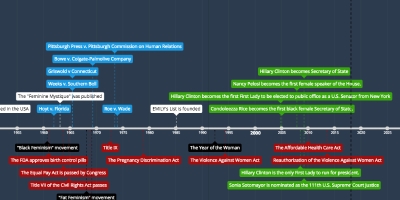 Feminism in the US
This timeline has a range of events that have shaped the fem...
Date:
Images: