jul 1, 1810 - Early 1800s Religious, property, and tax
Description:
Qualifications begin to disappear in every state.
No state has had a religious for voting since 1810. One by one, States began to eliminate property ownership and tax payments qualifications. By mid-century, almost all white adult males could vote in every state.
Added to timeline: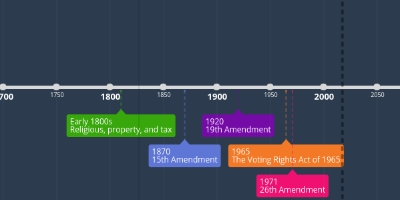 Rights to Vote History
9/27/17
Date: