oct 28, 1968 - RECORDING SESSION - Aeolian Hall, BBC London Studio 2 +All Across The Havens +Lady Samantha +Skyline Pigeon
Description:
Elton John: piano, organ, vocals; Caleb Quaye: guitar; Boots Slade: bass; Malcolm Tomlinson: drums. Produced by: Aidan Day; Engineered by: Pat Whelan & Mike Robinson
Broadcast November 3 1968 on The Stuart Henry Show
https://www.garagehangover.com/tag/jeff-beck/ says Gethsemane drummer Malcolm Tomlinson was hired to back EJ on a BBC radio session at Aeolian Hall. Joined by bass player Boots Slade and guitarist Caleb Quaye. Songs were played on the Stuart Henry Show the following week.
Added to timeline: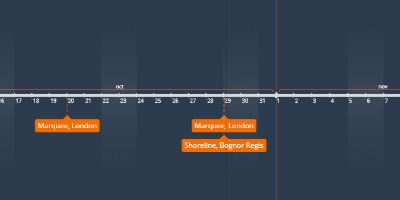 Early Elton Milestones
Date: