jun 24, 1948 - Berlin Blockade and Airlift
Description:
This was the first major crises of the Cold War.
Berlin Blockade:
The Soviet Union blocked the Western Allies' entrance (railways, roads, canal access) to the sectors of Berlin under Western control.
Berlin Airlift:
Carried supplies to the people of Western Berlin. Aircrews from the United States Air Force, the British Royal Air Force, the French Air Force, the Royal Canadian Air Force, the Royal Australian Air Force, the Royal New Zealand Air Force, and the South African Air Force flew over 200,000 flights in one year, providing to the West Berliners up to 8,893 tons of necessities each day, such as fuel and food.
Added to timeline: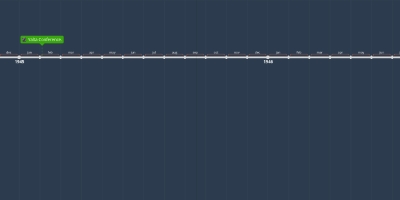 Cold War Timeline
Date:
Images:
Geo: