jun 24, 1948 - Berlin Blockage and Airlift
Description:
Berlin blockade and airlift was an international crisis that arose from an attempt by the Soviet Union to force the Western Allied powers, the United States, the United Kingdom, and France, to abandon their post-World War II jurisdictions in West Berlin.
The Allied powers decided to unite their different occupation zones of Germany into a single economic unit. In protest, the Soviet representative withdrew from the Allied Control Council.
The Soviet forces in eastern Germany began a blockade of all rail, road, and water communications between Berlin and the West.
On June 24 the Soviets announced that the four-power administration of Berlin had ceased and that the Allies no longer had any rights there. On June 26 the United States and Britain began to supply the city with food and other vital supplies by air.
By the end of July three groups of U.S. strategic bombers had been sent as reinforcements to Britain. Tension remained high, but war did not break out and after all attempts to make the allied forces surrender, the Soviets failed and a year later lifted the blockade.
Added to timeline: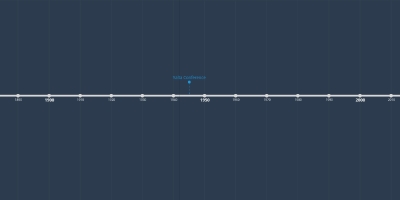 Cold War Events
Date:
Images:
Geo: