feb 4, 1945 - Yalta Conference
Description:
Meeting of Big 3 to determine fate of Germany after WWII.
Big 3 agreed on...
-Germany, and Berlin, divided into 4 zones of allied control.
-Free elections in occupied nations
-War crimes trials
-USSR to join UN
Despite these agreements, there were numerous disagreements foreshadowing the development of the Cold War.
Added to timeline: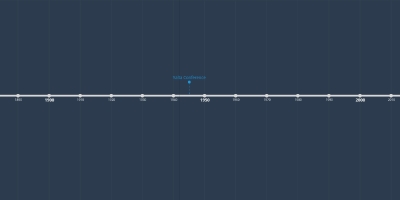 Cold War Events
Date:
Images:
Geo: