jun 20, 1791 - Royal Family Tries to Leave
Description:
The royal family attempted to flee Paris to
Varennes. King Louis XVI realised that things
were becoming too dangerous for them because of the Revolution. When they were
caught in Varennes the trust of the revolutionary government to them faded
completely and the revolutionary government became hostile towards to royal
family.
Added to timeline: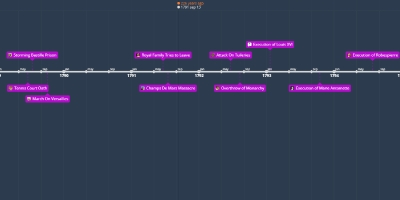 French Revolution
French Revolution Timeline-Jeffrey Fischer
Date:
Images: