jul 21, 2017 - 2017 Kodak brings back a classic with ektachrome film. Polaroid brings back instant film
Description:
To the delight of film enthusiasts across the globe, Eastman Kodak Company today announced plans to bring back one of its most iconic film stocks. Over the next 12 months, Kodak will be working to reformulate and manufacture KODAK EKTACHROME Film for both motion picture and still photography applications. Initial availability is expected in the fourth quarter of 2017.
KODAK EKTACHROME Film has a distinctive look that was the choice for generations of cinematographers before it was discontinued in 2012. The film is known for its extremely fine grain, clean colors, great tones and contrasts.
Added to timeline: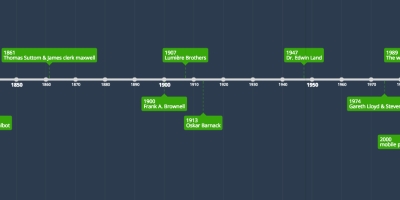 camera timeline
Date: