aug 23, 1982 - Second Strike On New Ulm.
Description:
In the morning the Dakota soldiers surround New Ulm. While they are attacking New Ulm, they are using buildings to shield each other. Some dakota threw fire at buildings witch left people frightened and confused, but the defenders held their ground. After hours of fighting the defenders make a change at the dakota. They even threw fire at the building that the dakota were using to keep them protected!! At night the dakota goes back home leaving 32 people dead and 60+ people wounded. They changed "New Ulm" now half of their people are hurt.
Added to timeline: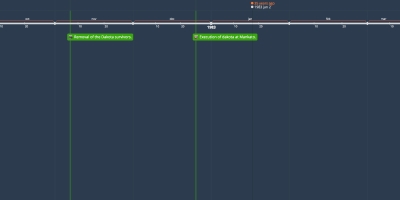 ilhans timeline
U.S.- Dakota war of 1862.
Date:
Images: