aug 18, 1862 - The U.S. - Dakota war starts.
Description:
In the summer of 1862 the Dakota's annuity payments were late again. They were low on food supplies, so there were tensions between the Dakota and the U.S.. So then four Dakota men killed 5 settlers. Next the " Dakota Lodge" convinced the older Dakota leaders to go into war, and they did. So they planned to attack " Lower Sioux Agency". This lead to killing hundreds of white settlers over the next few days.
Added to timeline: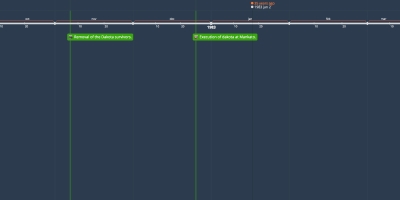 ilhans timeline
U.S.- Dakota war of 1862.
Date:
Images: