jul 19, 1897 - First Zionist Congress: Basel, Switzerland
Description:
A. Elected Theodore Herzl as Prez of Zionist Organization and Max Nordau as VP.
B. Set out the goals of the Zionist movement,
including the goals of
1. attaining a Jewish homeland in the land of Palestine;
2. Obtaining the government grants to support this mission;
3. The promotion of Jewish "artisans, agriculturists, and tradesmen in Palestine;
4. Strengthening of Jewish feeling and consciousness; and
5. Federating the Jewish people into local groups "according to the laws of their host nations."
Added to timeline: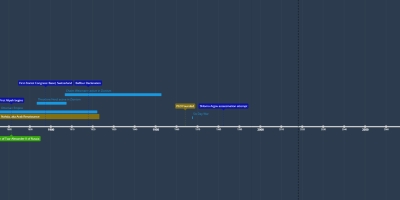 HIS155 Timeline - WIP
History of Modern Israel.
Date: