feb 6, 1899 - Treaty of Paris
Description:
The Treaty of Paris (signed December 10, 1898) is finally passed by the Senate, effectively ending the war. Spain granted Cuba their independence while the United States gained the Philippines, Guam, and Puerto Rico.
Added to timeline: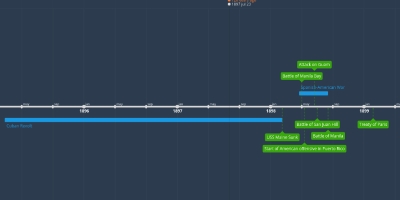 Dylan Hogan Spanish-American War Timeline
If you click on each event there is a brief description for ...
Date: