may 12, 1898 - Start of American offensive in Puerto Rico
Description:
The United States started with a naval attack of Spanish held Puerto Rico, then moved on to a land invasion. Attacking ceased when the war ended on August 13th.
Added to timeline: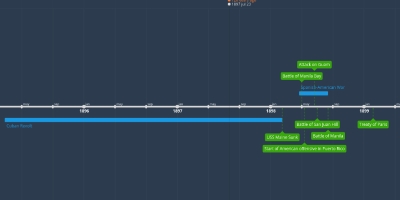 Dylan Hogan Spanish-American War Timeline
If you click on each event there is a brief description for ...
Date: