aug 13, 1898 - Battle of Manila
Description:
The land invasion of Manila took place 4 months after the victory over the Spanish navy due to a lack of reinforcements for a ground invasion. However, in the end, the US successfully captured the city and ultimately put an end to the Spanish-American War.
Added to timeline: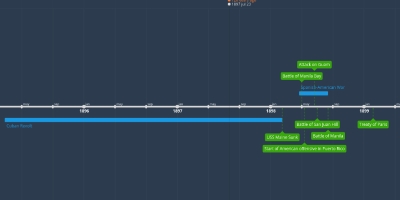 Dylan Hogan Spanish-American War Timeline
If you click on each event there is a brief description for ...
Date: