feb 15, 1898 - USS Maine Sunk
Description:
On this night, the Battleship Maine was mysteriously sunk, outraging the United States. In large part due to the yellow journalism of Joseph Pulitzer and William Randolph Hearse, the United States entered the fight for Cuban freedom.
Added to timeline: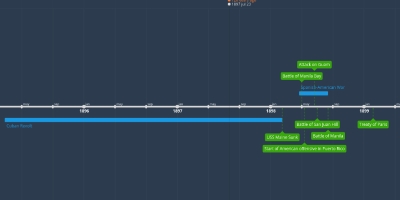 Dylan Hogan Spanish-American War Timeline
If you click on each event there is a brief description for ...
Date: