jan 14, 1943 - Casablanca Conference
Description:
The Casablanca Conference was held in Casablanca, Morocco to plan the Allied European strategy for the next part of WWII. Franklin D. Roosevelt and British Prime Minister Winston Churchill both attended. There were also more minor persons there like Generals Charles de Gaulle and Henri Giraud. Stalin didn't attend because he was busy in the Battle of Stalingrad.
Added to timeline: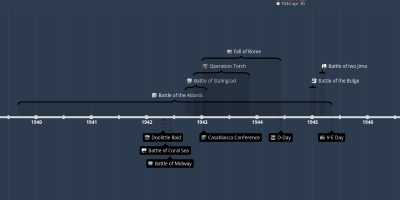 WWII
It is my WWII timeline of the events that aren't important e...
Date:
Images: