apr 18, 1942 - Doolittle Raid
Description:
An air raid by the allied forces that occured in 1942. It caused significant psychological damage to Japanese forces that were stationed in Tokyo and other small islands that were being hit by the bombs during the raid.
Added to timeline: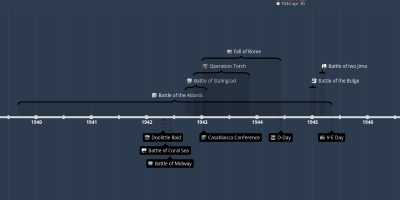 WWII
It is my WWII timeline of the events that aren't important e...
Date:
Images: