13h 17min, feb 16, 1945 y - Battle of Iwo JIma
Description:
Meanwhile, in February of 1945, American marines landed on the
small volcanic island of Iwo Jima, which was located about 750 miles from Tokyo.The island finally fell at the end of March. In the end, one in every three U.S. marines fighting on the island were
either killed (5,885) or wounded (23,573), making it the costliest single battle in Marine Corps history. Over 23,000 Japanese fought to the death or committed suicide by the time the battle was over a month after the initial invasion. Less than 220 Japanese surrendered.
Added to timeline: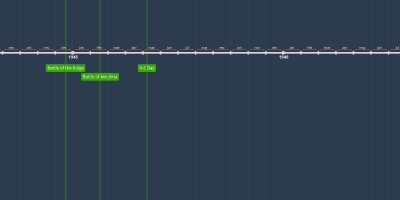 WWII Timeline
Date:
Images: