14h 30min, apr 9, 1864 y - Lee Surendors
Description:
Gen. Robert E. Lee surrenders his Confederate Army to Gen. Ulysses S. Grant at the village of Appomattox Court House in Virginia. Grant allows Rebel officers to keep their sidearms and permits soldiers to keep horses and mules.
"After four years of arduous service marked by unsurpassed courage and fortitude the Army of Northern Virginia has been compelled to yield to overwhelming numbers and resources," Lee tells his troops.
Added to timeline: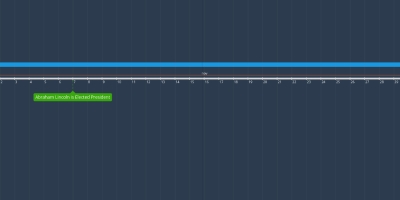 New timeline
Date: