11h 59min, aug 3, 1831 y - Nat Turners Rebellion
Description:
1831 | Nat Turner's Rebellion
.In August of 1831, a slave named Nat Turner incited an uprising
.spread through several plantations in southern Virginia.
.approximately seventy cohorts killed around sixty white people.
.deployment of militia infantry and artillery suppressed the rebellion after two days of terror.
.Fifty-five slaves, including Turner, were tried and executed
Added to timeline: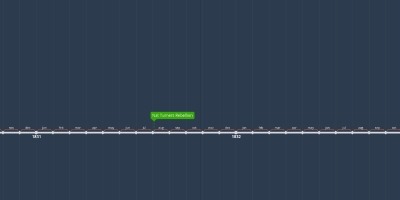 Civil War Timeline
Date:
Images: