aug 25, 1862 - Evacuation of New Ulm
Description:
New Ulm had little food and ammunition left, so about 2000 residents of New Ulm were brought to Mankato. Some fled to St. Peters and St. Paul. In early September, people begin to return to New Ulm. Their government was reestablished that December.
Added to timeline: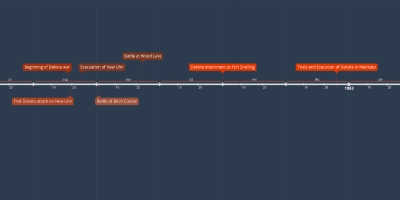 Dakota War- MN studies, Ella Mevissen
Events of the Dakota war!
Date: