dec 30, 1953 - Brown v. Board
Description:
A young girl lived 5 blocks away from a public white school and wanted to attend. Instead she was forced to attend a black school 11 blocks away. They sued for the right to attend, and won. The court ruled against segregation.
Added to timeline: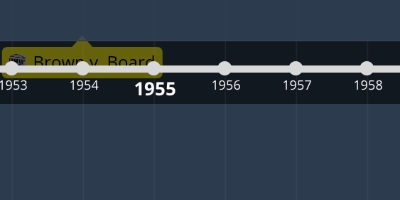 Courts that impacted American law.
Date:
Images: