aug 18, 1862 - U.S- Dakota War Begins
Description:
Annuity payments to the Dakota were late again. 4 Dakota men kill 5 settlers near Acton. The group of Dakota that wanted to fight back convinced little crow to lead the fight against the Europeans. On August 18th, they attack the Lower Sioux and kill many.
Added to timeline: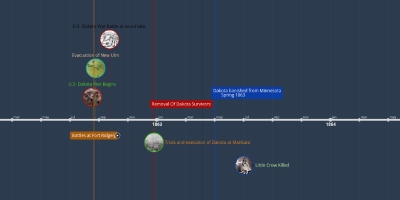 Dakota War Timeline
MayMay's Dakota War Timeline Project!!
Date:
Images: