feb 24, 1999 - DedSec is founded
Description:
DedSec can trace their origins back to Umeni which at one point sent many of their engineers to prison, subsequently, after being released many of them went on to form the group and fight against corporate injustice and corruption.
DedSec is the most famous hacking collective that operates in Chicago, later worldwide. They are not affiliated with Aiden Pearce, though he does have dealings with some of its members. The group itself is opposed to the implementation and use of the ctOS and has the objective of proving that the system is flawed and unnecessary. The group's members hack into various ctOS systems for destructive purposes in order to highlight its weaknesses and vulnerabilities.
One way in which DedSec have voiced their opinion and made their presence known to the public was through their seizure of the ctOS' official website. The website was seized and then subsequently transformed into an ambiguous advertisement page. The page was turned entirely black and covered with a DedSec logo, formed from ASCII characters. Similarly, tagging and graffiti has been sprayed onto a number of ctOS advertisement media and other Chicago signposts.
Audio logs left by one of their members, G1gg1L3s, reveals that DedSec's leaders are referred to as the "Council of Daves", or just "the Daves", because they all include the name Dave in their usernames in online communications.
Added to timeline: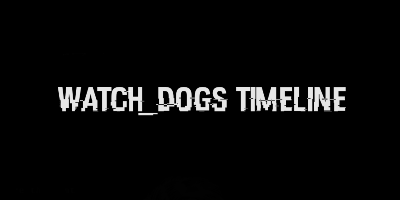 Watch dogs timeline
Date:
Images: