2h 4min, sep 2, 1792 y - Fall of Verdun
Description:
Verdun was even closer to Paris than Longwy and the rapid advance of the Prussian troops stirred up even more support for the revolution and a desire to push back against the foreigners and purge counterrevolutionaries within France. (Verdun could not have been the trigger of the September Massacres as it occured the same day they started and information took time to travel.)
Added to timeline: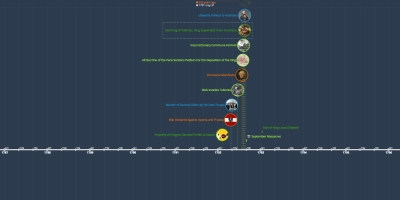 French Revolution - 1792
(Robespierre, Danton, and Lafayette are listed earlier on th...
Date:
Images: