2h 26min, may 6, 1758 y - Maximilien Robespierre
Description:
Maximilien Robespierre was a fervent Revolutionary and Jacobin and while he was not that influential during the events of 1792, he would go on to become one of the leaders of the revolution until his death in 1794. He was in favor of killing King Louis, opposed to war with Austria and Prussia, and was against the monarchy and those who represented it, particularly Lafayette.
Added to timeline: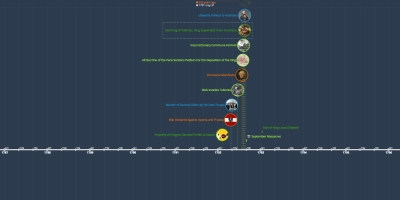 French Revolution - 1792
(Robespierre, Danton, and Lafayette are listed earlier on th...
Date:
Images: