13h 21min, jan 1, 2018 y - Day of Death
Description:
What happened in this event and why was it significant?
On New Year's Day, US soldier, Senator Cory Booker (D-NJ), was killed in combat in Afghanistan. This significant because the commander warned the troops 2018 would be a dangerous year, and then we see this happen.
Added to timeline: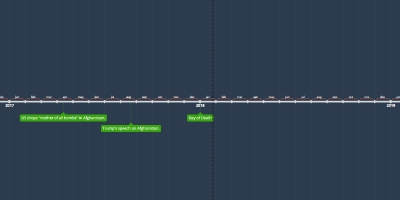 Afghanistan and Iraq Timeline
Alex and Lizzie
Date: