9h 25min, aug 21, 2017 y - Trump's speech on Afghanistan.
Description:
What is President Trump's policy on withdrawing troops from Afghanistan? What is his policy on combat restrictions?
He will not say how many troops be used or when he will attack but he does not want to lose the gains that american soldiers have already made, he wants to keep them stable.
Added to timeline: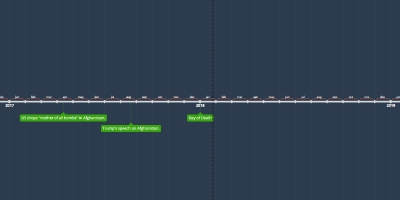 Afghanistan and Iraq Timeline
Alex and Lizzie
Date: