17h 18min, mar 11, 2012 y - Kandahar Massacre (Panjwai Massacre)
Description:
What happened in this event, and how did the American public respond? How did Afghan officials respond?
16 civilians killed by US soldier. Afghan officials demanded that he be put on trial by the Afghan government, but he was put on trial under US Military Law, and pleaded guilty. He was convicted of 16 counts of premeditated murder.
Added to timeline: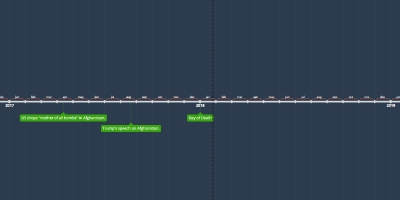 Afghanistan and Iraq Timeline
Alex and Lizzie
Date: