23h 23min, dec 2, 2009 y - Obama agrees to allow Afghan forces, rather than US forces, to oversee tracking down of the Taliban.
Description:
Why did Afghans oppose US special forces leading the night raids to apprehend or kill Taliban leaders?
Because he does not want civilians to be endangered.
Added to timeline: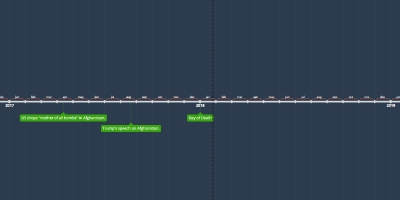 Afghanistan and Iraq Timeline
Alex and Lizzie
Date: