3h 23min, nov 1, 2003 y - November 2003 - April 2004: Abu Ghraib scandal
Description:
What happened in this event, and how did it affect public opinion in the US about the Iraq War? What was the punishment for people involved?
Many of the detainees were being sexually harassed and abused. People involved were investigated and released from their line of work. Some went on trial. Abu Ghraib was handed over to the Afghanistan Government.
Added to timeline: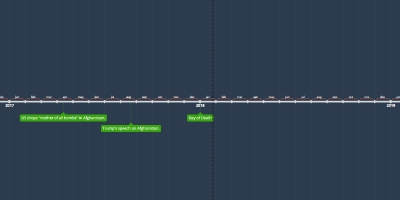 Afghanistan and Iraq Timeline
Alex and Lizzie
Date: