mar 20, 2003 - US invasion of Iraq
Description:
What was the name of the US military operation in Iraq? What was the goal of the invasion?
Operation Iraqi Freedom. The goal of this invasion was to rid Saddam Hussein of power and destroy his ability to make weapons of mass destruction.
Added to timeline: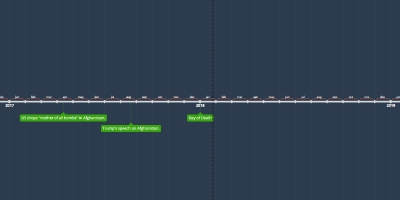 Afghanistan and Iraq Timeline
Alex and Lizzie
Date: