aug 2, 2017 - 9th AV, 5777
Description:
https://es.wikipedia.org/wiki/Tisha_b%27Av
https://en.wikipedia.org/wiki/Tisha_B%27Av
(9th AV, 5777 after sunset)
(9 de Av, 5777 después de la puesta del sol)
The 9th of AV (Tisha B Av) commemorates the destruction of the TWO temples in Jewish history. "Tisha B Av" sums to 911 in Jewish gematria:
http://www.gematrix.org/?word=Tisha+B+Av
Added to timeline: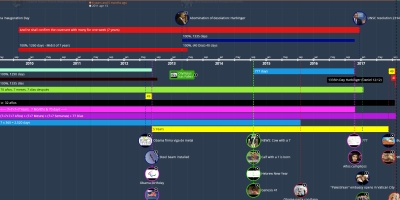 There is nothing new under the sun
A shadow of what is to come. Presagio - Sombra de lo que pue...
Date:
Images:
YouTube: