jan 1, 1863 - Emancipation Proclamation
Description:
Abraham Lincoln made all slaves free. This changed the war. We had a new aim for the game and to prevent foreign intervention. It would be abolished in all the states rebelling against against the Union.
Slavery: slave auction. Image. Britannica School, Encyclopædia Britannica, 1 Nov. 2017. school.eb.com/levels/middle/assembly/view/109672. Accessed 22 Jan. 2018.
Added to timeline: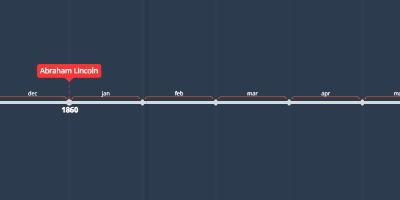 Civil War
Date:
Images: