8h 59min, apr 15, 1865 y - President Lincoln's Assassination April 15, 1865
Description:
Summary:
After a few days Lee's surrender.
John Wilkes Booth entered the presidential box at Ford's theatre in Washington D.C. and shot Lincoln. President Andrew replaced Lincoln as president. Booth escaped and was later shot on April 26th.
Significance:
He was the first president to be assassinated.
Added to timeline: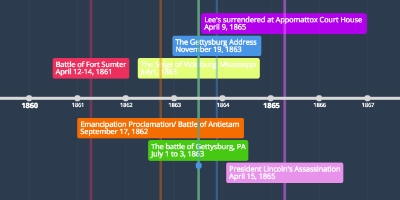 New timeline
Social Studies timeline
Date: