apr 9, 1865 - Lee's surrendered at Appomattox Court House April 9, 1865
Description:
Summary:
The battle of Appomattox court house had lots of people battling. approximatey 63,000 deaths occurred at this battle. confederate General Robert E. Lee surrendered his army of Northern Virginia to Union General . Ulysses S. Grant, but the battle of Appomattox Court House brought the four year Civil War to and end.
Outcome:
It was the Union victory, because Robert E. Lee surrendered.
Significance:
It ended the Civil War. It led to changes in the constitution. It made the federal government
have more power.
Added to timeline: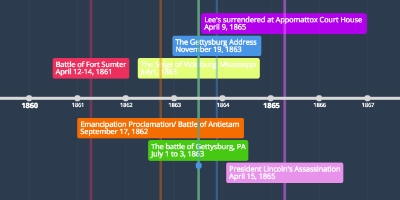 New timeline
Social Studies timeline
Date: