may 20, 1774 - Massachusetts Government Act
Description:
This act limited colonial power and freedom by producing a royal governance. It also limited independence due to the ban on freely called town meetings and elections.
Added to timeline: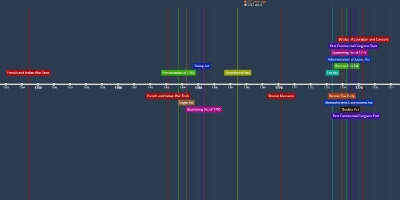 History Timeline
This is a timeline of the Colonial Resistance from the Frenc...
Date: