sep 5, 1774 - First Continental Congress Start
Description:
This Continental Congress took place at Carpenter's Hall in Philadelphia. A group of 56 delegates from all colonies excluding Georgia wrote a declaration of rights and grievances, as well as electing the first President of Congress.
Added to timeline: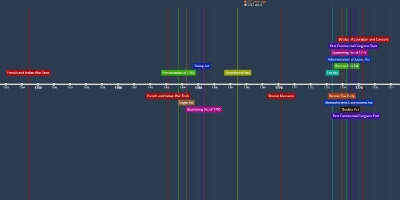 History Timeline
This is a timeline of the Colonial Resistance from the Frenc...
Date: