may 10, 1773 - Tea Act
Description:
This made tea more accessible and cheaper since the Townshend duty on tea. However, the tea was only going to be sold by certain merchants and shipped in certain ships. This put many colonists out of business and gave England a monopoly on tea.
Added to timeline: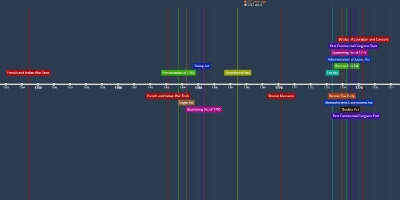 History Timeline
This is a timeline of the Colonial Resistance from the Frenc...
Date: