mar 22, 1765 - Stamp Act
Description:
This act required you to pay taxes on any printed paper you use. The colonists saw this as England taking money from them rather than just regulating commerce and stabilizing the economy.
Added to timeline: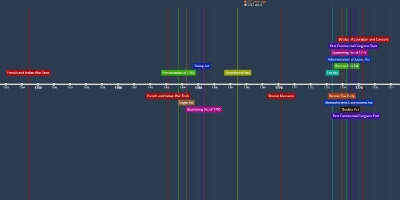 History Timeline
This is a timeline of the Colonial Resistance from the Frenc...
Date: