may 28, 1754 - French and Indian War Start
Description:
The French and Indian War is also known as the Seven Years' War. This was a conflict between Britain and France. It also included the Indians on side of the French and the British colonies. This resulted in a British victory, granting Britain a vast amount of land. However, this war left Britain in a great economic depression.
Added to timeline: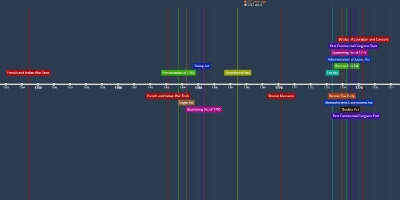 History Timeline
This is a timeline of the Colonial Resistance from the Frenc...
Date: