nov 10, 2016 - 777
Description:
On this date, I was doing my biblical studies and wondered how many days had passed since the 2 cows appeared.
En este día, me pregunté cuantos días habían pasado desde la manifestación de aquellas 2 vacas.
The calculation results were 777 days.
Los resultados del calculo fueron 777 días.
Added to timeline: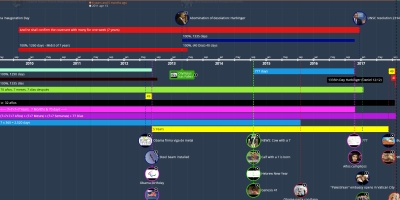 There is nothing new under the sun
A shadow of what is to come. Presagio - Sombra de lo que pue...
Date:
Images: